Installation
Introduction
The One Integrate Chrome Extension is supplied via Chrome Store as an Extension.
Before you start
Before you start, please check you have the following:
Google Chrome browser installed - minimum version supported '71'
The Product Code of the Service Provider
Your username and password (these will normally be provided by your service provider).
Make sure you have been licensed to use One Integrate CE
Installation
When you first install One Integrate Chrome Extension, the One Integrate CE icon will be added to the Menu Bar in Chrome.

Click on the icon and enter the Product Code, username and password.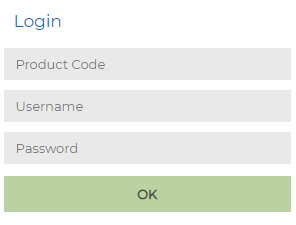 Once a successful connection has been established, the icon will go green.