The Calls preview window
The 'Calls' window is a small pop up Google Chrome form that will appear whenever you receive a new call even if your browser window is minimized.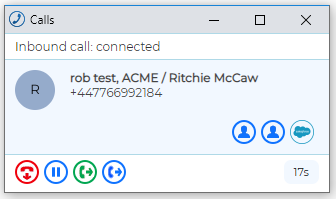 It provides call control and contact popping features. When minimized it will show in your system tray (Windows PC example below).
Please note: When you are in the Go Integrator CE browser tab the Calls Window is automatically suppressed (minimized) as equivalent features are available in this window.