Tray menu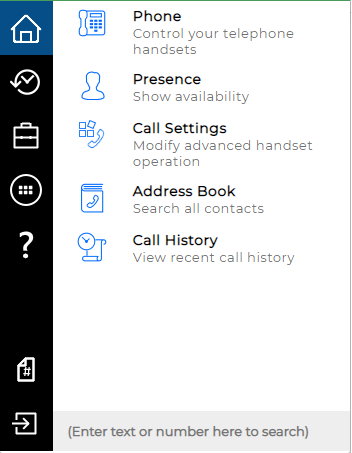 The tray menu is accessed by left-clicking on the One Integrate CE icon which is a green circle (or red if you're on a call or yellow if a call is on hold).



NOTE: The menu options shown will be dependant upon the user's assigned services.
Menu

From this section, users can access the other parts of One Integrate CE by clicking on the appropriate option.
Recent calls

Quickly see recently dialed numbers, and click to redial them.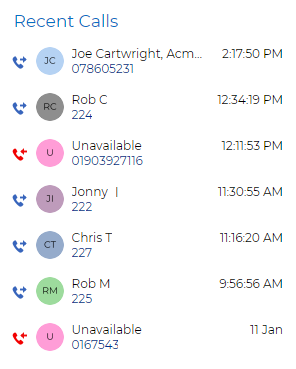 CommPilot Express

The CommPilot Express option allows you to quickly select your preferred CommPilot Express profile.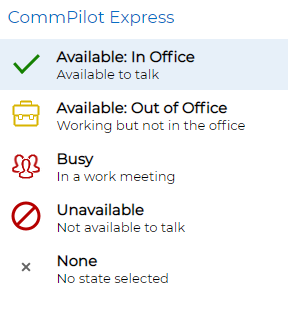 Features

The Features menu provides you with options to control the behaviour of your phone and One Integrate CE.
The options available from this menu are Forward ("Set Forward All"), DND ("Set Do Not Disturb"), enable/disable Number Detection (click-to-dial a number shown on a Chrome webpage) and enable/disable One Integrate CE Notifications.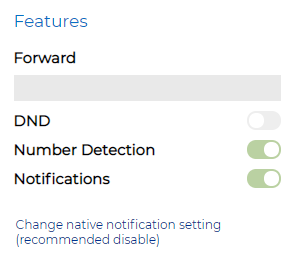 To set Forward All simply type the number you want to forward all your calls to into the "Forward" box and hit Enter or click outside of the box. Delete the number and hit Enter to clear.
Disabling Notifications will stop the Calls "Pop up" window appearing.
Help

Click this option to open the software's online help in your default internet browser. Double-click on the option you would like to view.
Version

Information regarding the version of One Integrate CE in use, User details and Log.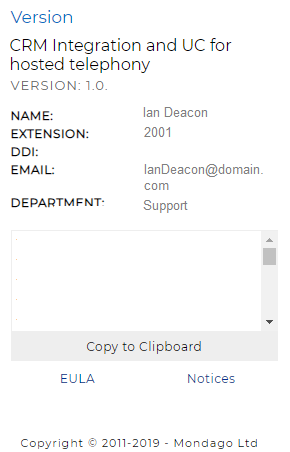 Log out

Use this to discconnect the software from your account.