Adresboek venster
Het Adresboek venster wordt vanuit het Adresboek item in het hoofdmenu geopend of via het menu pictogram. Het geeft toegang tot een lokaal adresboek dat in de client is opgenomen.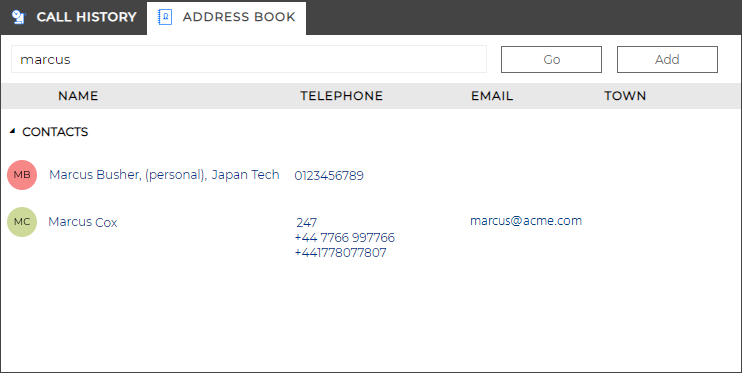 Zoek tekst
Voer de tekst in om binnen de contacten te zoeken.

Klik op deze knop om met zoeken te beginnen.

Klik op deze knop om een nieuw contactpersoon toe te voegen aan het adresboek (lijst met Persoonlijke Telefoonnummers of Cloud Contactpersonen).

Gerelateerd onderwerp:Contact venster
Zoekresultaten
Klik op het telefoonnummer van een contact om ze te bellen of op de naam om de contactgegevens te laten uitklappen.