How to Configure a Business Application Integration
Go to Configuration and then navigate to the Integration tab.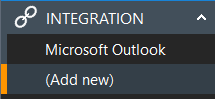 To add a new integration, click the (Add new) item and select the required application from the dropdown list.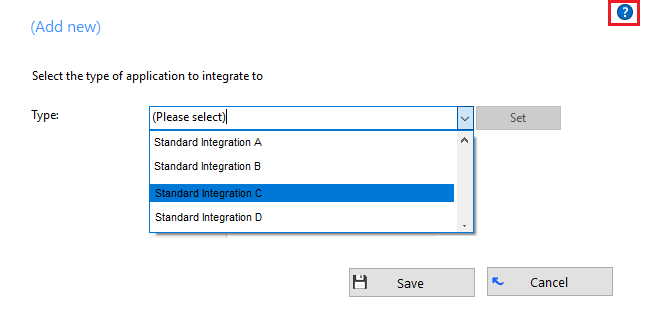 Click on the (?) to get a detailed configuration integration guide for Standard applications supported by One Integrate .